EAGLE PASS TRAILHEAD:  approximately 29 km east of Sicamous and 43km west of Revelstoke.
Everything is big, steep and challenging at Eagle Pass. It offers breathtaking views, lofty peaks and a vast riding area well above 2000 meters.  In mid-winter, considerable power and advanced skills are required to sled here. First timers to this area should go with someone that has been there before and who is familiar with the area.
Be well prepared as this area is rugged and remote.  The new cabin at Eagle Pass is now completed and looks great. Thanks again to all those who helped out with the planning and construction of this cabin.
*This area is not recommended for novice sledders.*
The access road is groomed up to the gas drop location which is approximately 26km. There are no marked trails beyond the gas drop point.
Please check the avalanche forecast for the "North Columbia" region before heading out to this area.
The maps on this website are for general reference only. These mountain areas can be treacherous at times and weather can change quickly, so please use caution when snowmobiling in the mountains and follow safe snowmobiling practices. Whenever possible, sign in at the cabins to report where you are planning to sled for that day and come prepared with overnight survival gear.
Emergencies can be reported to 911. Remember service is not always available in some mountain areas. (*You may find cell phone coverage at Blue Lake, Owlhead and Queest when you are at the height of land.*)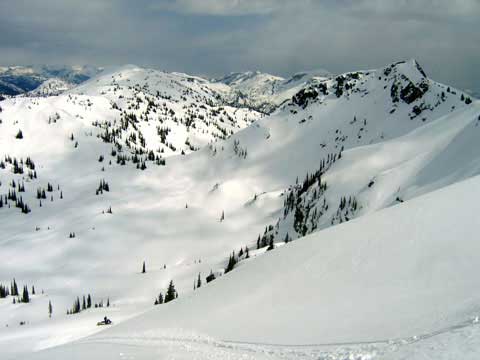 EAGLE PASS AREA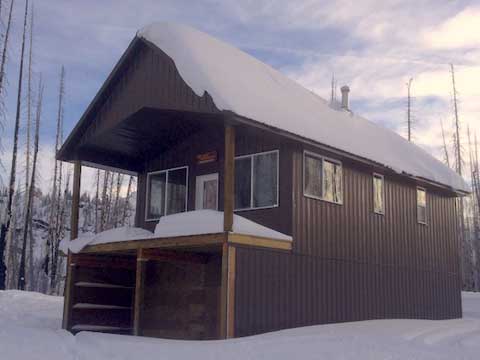 EAGLE PASS CABIN